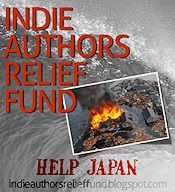 the list of items up for auction is now up to 43 and keeps growing.
the outpouring of donations is amazing.
some auctions end at midnight, Sunday, March 20, and others end at midnight, Tuesday, March 22. there are some great items up for bid - many signed books, blog design, novel design, gift certificates for editing, marketing services, and more. all proceeds go to Red Cross International.